Type-1 Interferon Test for Lupus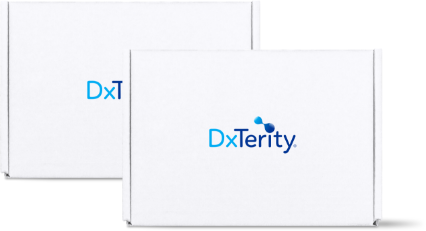 | | |
| --- | --- |
| Fingerstick Blood Collection | |
| Blood Collection Tube | |
IFN-1
Type-1 Interferon Test for Lupus
Type-1 Interferon (IFN-1) activity is an essential component in your patients' immune response to infection; however, persistently high IFN-1 activity has been shown to play a central role in the development of Systemic Lupus Erythematosus (SLE) disease and progression. An estimated 50% of SLE patients overexpress IFN-1 and disease severity correlates with expression level. Overexpression of IFN-1 has been shown to lead to an increased risk for disease complications and progression to Lupus Nephritis. DxTerity's IFN-1 Test is designed to measure IFN-1 activity prior to starting therapy and to monitor IFN-1 levels in response to therapy.
Learn more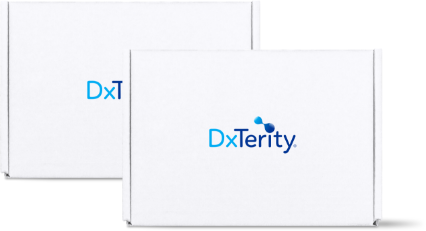 | | |
| --- | --- |
| Fingerstick Blood Collection | |
| Blood Collection Tube | |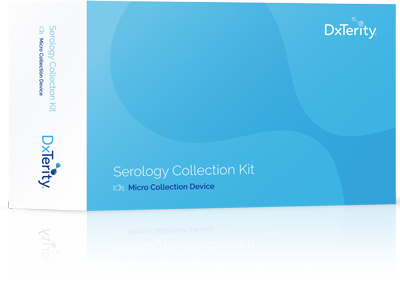 | | |
| --- | --- |
| Fingerstick Blood Collection | |
COVID-19
Immunity Assessment Test for autoimmune patients
Individual immune systems may respond differently to COVID-19 infection and vaccination. Most individuals will generate a high level of protective COVID-19 neutralizing antibodies following vaccination or infection, but those with weakened immune systems may fail to generate an adequate response. Patients with common autoimmune diseases like lupus, rheumatoid arthritis, and multiple sclerosis, and patients on immunosuppressive therapies may be at risk of an impaired immune response and therefore, may benefit by taking extra precautions to avoid infection. A simple, accurate and reliable test to measure a patient's COVID-19 neutralizing antibody levels may provide information regarding the response to vaccination, booster, or prior infection.
Learn more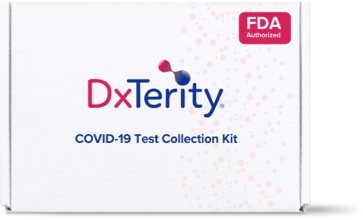 | | |
| --- | --- |
| Saliva Collection | |
COVID-19
COVID-19 PCR Test
DxTerity's SARS-CoV-2 RT-PCR saliva-based test is FDA EUA authorized for at-home sample collection. Simply collect your patient's sample and ship it to our lab for testing. Using state-of-the-art PCR technology, DxTerity tests your patient's sample for the presence of the virus. You will be notified when the results are available through our secure portal.
Submission #: EUA202120
Granted by FDA: 8/28/2020
Device: DxTerity SARS-CoV-2 RT-PCR CE Test
Learn more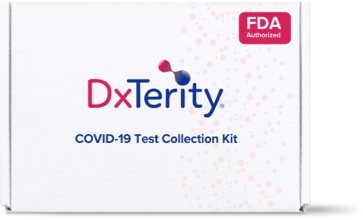 | | |
| --- | --- |
| Saliva Collection | |